QuoJob also for non-graphic companies
#1 ERP for all companies
"QuoJob goes Full Monty for us!"
Arne Dacquin, ceo D'M&S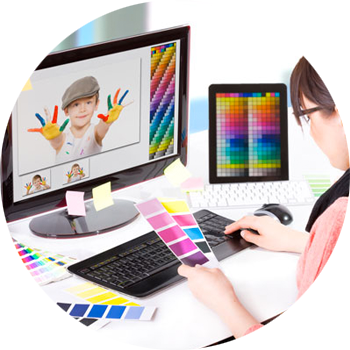 SAP, Baan, Dynamics, Oracle, …
A great deal of non-graphic companies use Microsoft Dynamics (Axxapta or Navision), SAP, Baan, Exact, etc. as their ERP system, and although these are powerful applications, few tasks related to graphic projects can be dealt with by means of such an ERP system in the communication, marketing or graphic department of such a company.
This is no wonder, since the working of such a department bears much more resemblance to that of an advertising agency or design firm than a typical commercial company.
Internal expense accounts
Calculations are made whether or not with internal rates or external items. These calculations become full budgets within your company, internal orders become separate projects for other departments or sister companies with calculations, confirmed orders, price inquiries to printing businesses or other outsourcings, bill of costs, planning, internal expense accounts, management information, project analysis etc. The costs of the internal department are recorded, which allows detailed control over (...)
Working on projects
During the development of QuoJob, sufficient attention was paid to the parameterisation and connection possibilities to other ERP systems. Moreover, all specific needs can be dealt with using the software. The added value of QuoJob is the possibility to follow up on an internal department as a completely autonomous cluster within the existing company structure. A company within a company as it were.