MultiPress Montage App
Check every Sign command up to and including delivery.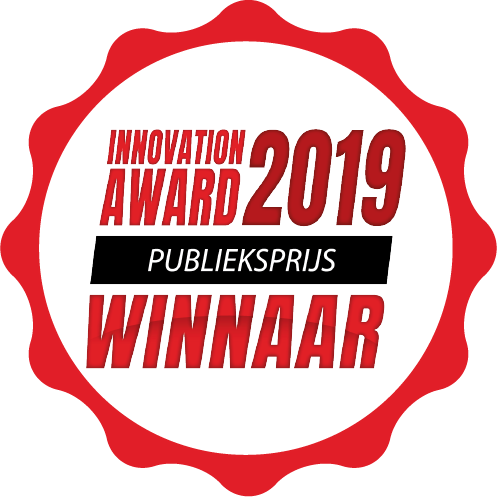 The placement technicians of sign and large-format companies are on the road every day, going to a customer's site, an event, or another location.
 But what if a job takes longer than planned, a traffic jam makes a mess of the planning, or something goes wrong with the installation so that the customer is not satisfied? 'Mobile employees' who use the MultiPress Cloud Montage App can work much smarter and more efficiently. Moreover, they work in real-time so that the administrative follow-up of each assignment can be completed much faster.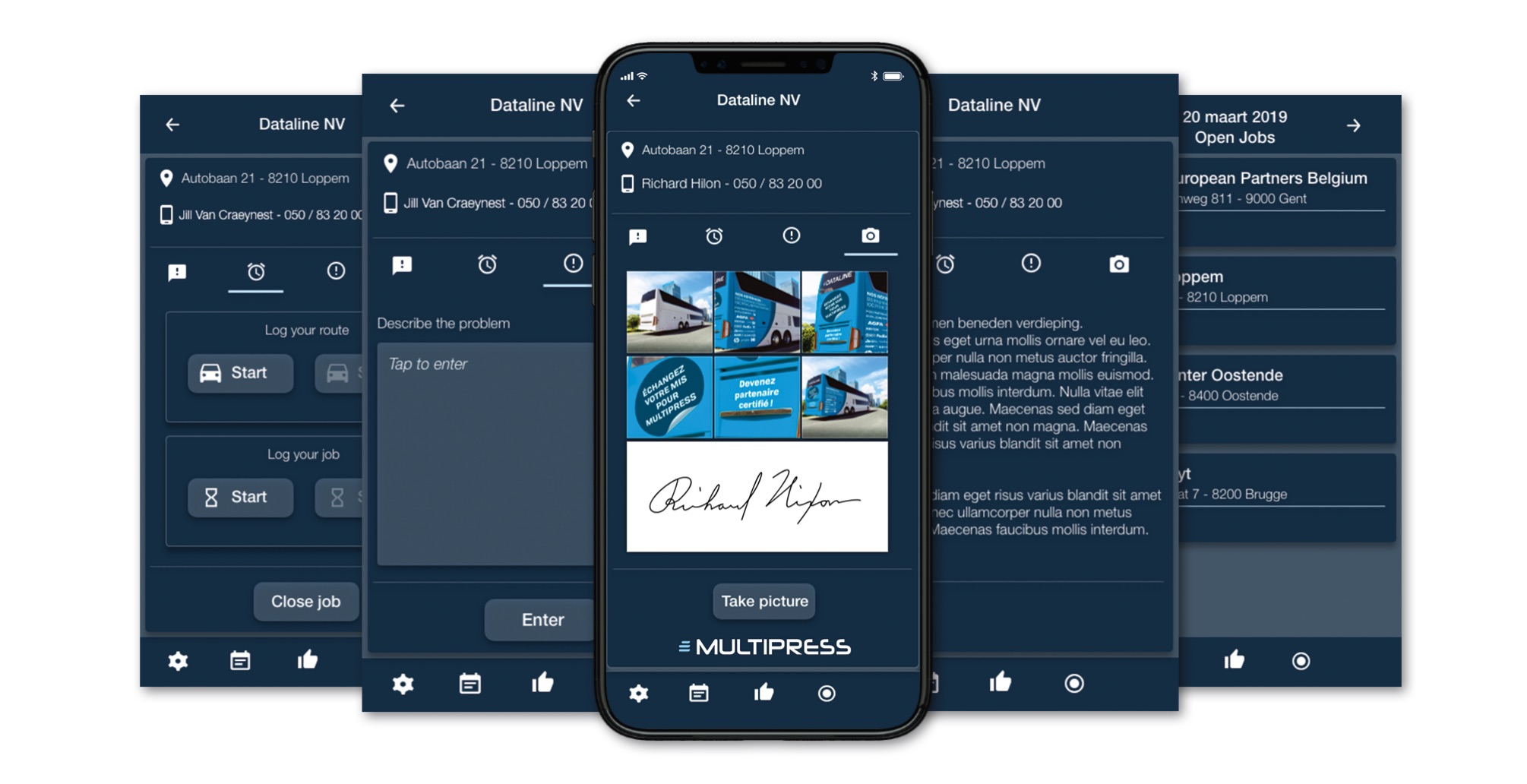 Correct Planning
Placers always have the right planning at hand in the right order and can drive directly from job to job and thus efficiently plan their driving and working times.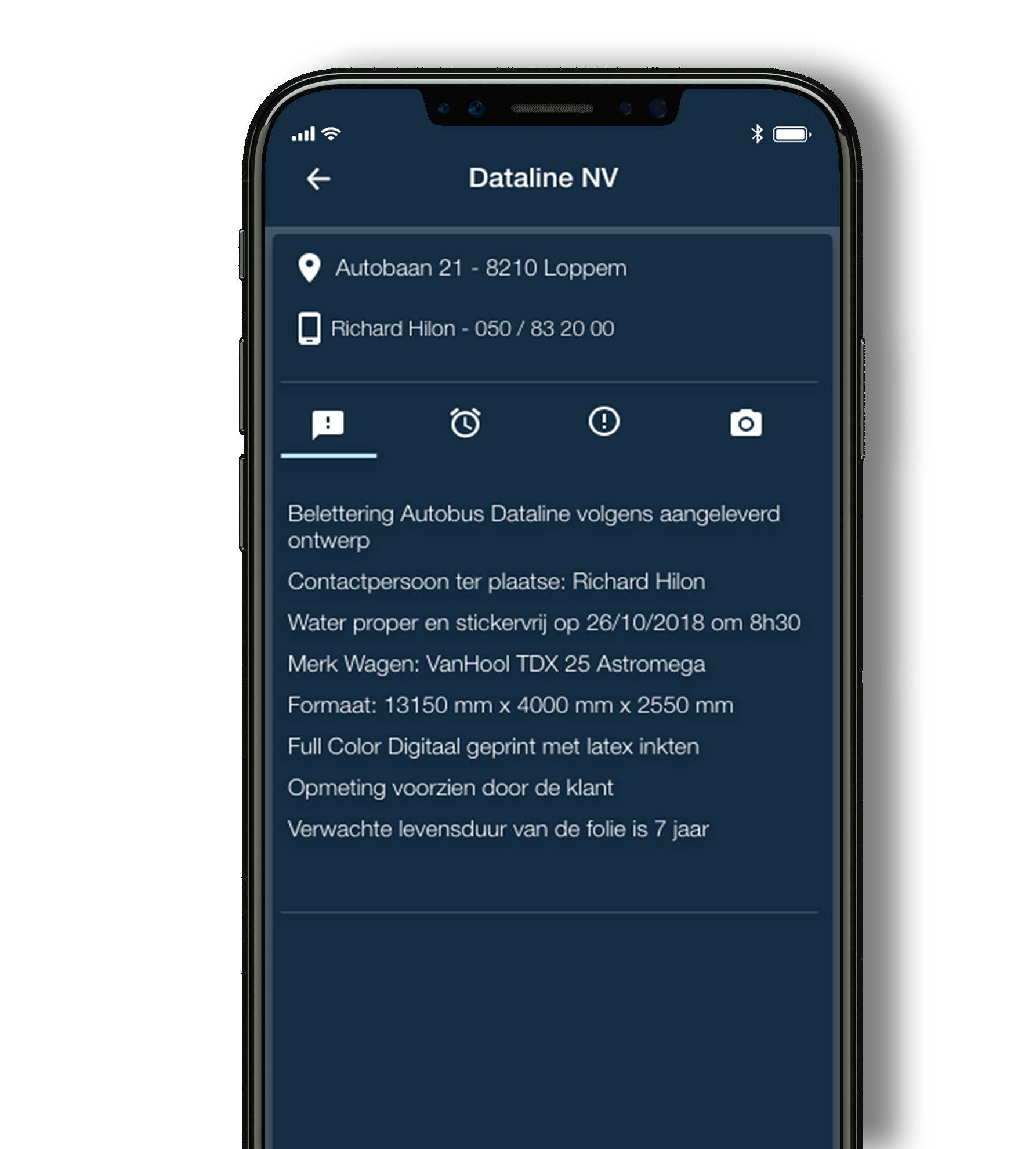 Instructions
For each job, the installation instructions are described; the technicians do not lose time on site to find out exactly what needs to be done.
Registration
The time worked is recorded on site with the start/stop timer. The app sends the data in real-time to MultiPress.
Notes
Problems, remarks or surprises on the spot? These can be added to the file via a simple note field.
Images
Photos of the delivered work can be uploaded directly into the app and added to the right project in MultiPress. This makes remote quality control easy.