Imagine being 'Grafimedia Entrepreneur of the Year' and 'Best Business in Groningen'. Or ISO 9001, 14001 and CSR (Corporate Social Responsibility). You don't earn those titles just like that, of course. MarneVeenstra - a merger (2019) between De Marne and WM Veenstra, with offices in Groningen, Delfzijl and Zwolle - is a team of graphic professionals, about 50 people strong. The company is a medium-sized supplier of graphic communication across the board. They are offer offset and digital printing, repro signing, car lettering, car wraps, outdoor advertising, illuminated advertising and everything in the field of graphic communication.
That's quite a list and it's a challenge to keep it all up to date. For an optimal result, three pillars are important: stock, efficiency & overview. Since 2005, they have been able to obtain this information from MultiPress, the MIS/ERP system that manages MarneVeenstra's complete administrative automation. Managing Director Guus Sligter explains ...
Less administration, more overview
For a company with three production units, overview and tight procedures are a must. At MarneVeenstra, this is all done with and by MultiPress. This includes pre-calculation, order calculation, stock module, material procurement, post-calculation, planning, transport, feedback to the post-calculation, the entire management reporting and invoicing. Here, the business software is used optimally and results in a great deal less administration. This is in part thanks to efficiently automating production processes and by using standard orders, which can be sent straight to the company and then on to the customer with little adjustment needed.
Efficiency through JDF connection MultiPress and Heidelberg
The JDF link with Heidelberg completes the communication bridge between different business processes (pre-press, press, post-press). This way, MarneVeenstra was able to further optimise the order management process. The files are accepted, put in position, there is fully automatic feedback to the customer if something is correct or not, with subsequent control of the mass assembly and plate copy. All of this happens fully automatic.
The big advantage of JDF? Guus Sligter: "Efficiency. There is simply a very large proportion of the orders that can be immediately put on the plate. Without JDF, you have to create a work preparation and people in the wholesale assembly and the preparation have to spend time doing menial tasks. With JDF, you can do this automatically, allowing your prepress department to concentrate on the complicated jobs."
Web Portals: ease of use for the customer
Guus continues: 'We make a lot of use of the portals, a module of MultiPress. It is currently a real USP (Unique Selling Point), the portal is fully integrated with the administrative processes. A customer can see where his orders are and he can see which invoices are still outstanding. He can see which delivery notes exist and what their status is, he can check out the order history, how the stock is decreasing and especially the integration of all this data. We offer better ease of use, the advantage most customers are looking for! But that data is also the most important argument for us to work with a MultiPress portal instead of other portals. Especially for our complete pre-and post-calculation, which is now very clear and to the point!'
400-450 pallets of ready-to-use stock
MultiPress also offers a transparent overview and insight into stock management. Guus confirms: "This way we offer competitive prices and we contain the annual costs for the customer. Ultimately, we can ensure that all branches benefit from the generic production of stationery or envelopes, even if we have several branches.
Continuous development of MultiPress
"The most recent thing we have done is to collaborate with ScanSys and connect with MultiPress. It saves one to one and a half days in administrative work, so that's the first advantage. The second is that we gained qualitative insight and the control of purchase invoices is much better. We have an Exact financial package for the bookkeeping, but everything is connected and goes through MultiPress," says Guus.
Finally, what MarneVeenstra has also introduced is the Installation App for the installers who go on the road with larger sign and large format orders, for pasting. Guus Sligter: "That also works very well. Especially saving photos of the project, asking for a signature and updating data."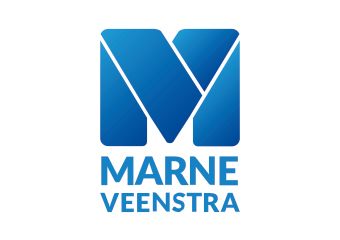 Company details
MarneVeenstra is a total supplier of graphic communication. MarneVeenstra provides a complete solution in the field of graphic communication, including indoor and outdoor advertising, corporate identity and promotional printing. With offices in Leens, Delfzijl and Groningen, they are always ready to provide the customer with quality printed products.
Related links