MultiPress contributes to the growth of the Vanderperk Groep
The Vanderperk Groep was created with the merger of Crezee & Printing Company van der Perk, both located in Groot-Ammers in the Netherlands. The group is housed in a spacious, modern two-storey building on a large industrial area situated by the river Lek. The forward looking company has built up an impressive and well thought out machine park with 4 offset presses (2 Komori & 2 Heidelberg) plus 2 Konica digital presses. Add to that a spacious hall full of every type of finishing equipment giving the company full production capacity and you get an idea of the Vanderperk ambition. On the first floor of the building there is a state-of-the-art web-development department alongside a dedicated design studio, sales department and several meeting rooms. This company is preparing for the future and is already doing well !!
After the further takeover of Druk&Print in Sliedrecht, it quickly became apparent that they would have to look for an alternative to their previous business software tools (Drumis) in order to seamlessly bring together all their company data and workflows. The company had been using a range of self-programmed tools - dashboards, time registration, sales and web-development software. These were not standard or connected in any way and therefore very time consuming and not suitable for the company's growth strategy.
Vanderperk Groep was more than ready to utilise the modular and more complete structure of MultiPress. The links the comprehensive MultiPress system is able to make with other proprietary software such as Heidelberg's Prinect, and Komori's KP-Connect (and other certified partners) are also more than useful!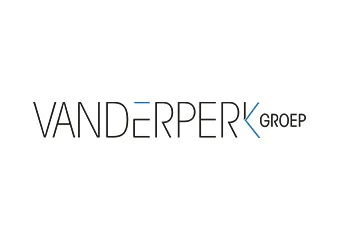 Company details
Vanderperk Group are developers of online and offline communication. From creation and design to print to web, the company specialises in authentic stories and unique products.
Related links