VINK
Tue, 06/02/2020 - 10:54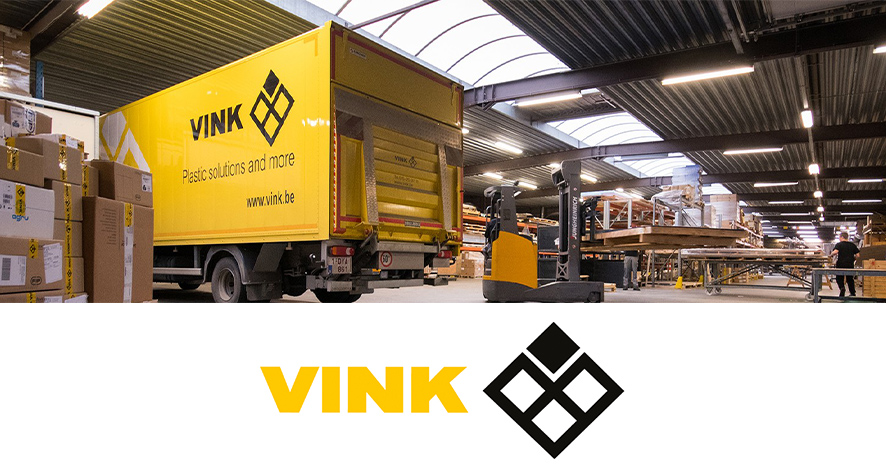 VINK collection integrated in MultiPress.
Vink is one of the leading distributors of adhesive films, plastics, display and various sheet materials. All year round they supply customers in the large format and sign industry. Their half-century old roots lie with the Dutch parent company of the same name. This complete solution supplier now has 165 employees. Their impeccable quality and excellent service gives them the status of 'Certified Catalogue' partner at Dataline. As the crowning glory of the cooperation, MultiPress now has an integrated link with their product portfolio. The direct and constant exchange between supplier and graphics company complements the business software. After all, the handy tool seamlessly connects all links, from raw material to end product. Viewed from the perspective of MultiPress customers, such partnerships lead to even greater time and cost savings. Dataline offers even better answers to the needs of the graphics sector.
Gold for Vink
The Belgian branch celebrated its golden jubilee last year. In half a century substrates supplier Vink grew from a small company to the market leader they are today. That deserves a round of applause! The product range expanded proportionally: plastic sheets and plates, cardboard products, aluminium composite and solid, roll media with adapted laminates, aluminium profiles, ... Products that form the perfect basis for virtually any sign realisation or printing technique. In their pursuit of innovative solutions and user-friendly applications, Vink and Dataline find each other.
Solid partnerships
For the anniversary party the company building was renamed 'Vink Garden of Trust'. A topic that is also applicable to Dataline's 'Certified Catalogue' program. On the basis of critical quality standards, the software specialist selects solid suppliers for the graphics sector. The certificate is a good indicator for their customers in terms of market conformity, quality and service. The basic principle is as simple as it is powerful: connecting leading suppliers and MultiPress customers. Dataline digitally pulls out all the stops for the future of its customers.
Facilitate and automate
Every graphics company knows how difficult it is to be delayed due to delayed deliveries of material. Dataline offers the perfect solution. The 'Certified Catalogue' program complements the existing MultiPress-MIS/ERP. MultiPress automates and optimizes all consecutive links of the workflow: planning, production, warehouse, logistics up to delivery. One integrated system, specifically tailored to the needs of graphics companies.
With its partner certification program Dataline adds a dimension. A small selection of the many additional benefits:
- Thanks to the automatic link with Vink's product database, you can easily browse through their product range. Via simple search functions, technical data appear in an instant: product description, price, delivery time, ... Real-time and within the MultiPress environment, of course!
- If you have found the material you are looking for, you can create a true quotation for your customer, with current prices. Order confirmed? Then calculate the favorable purchase price quickly and easily. Ready for the next step? MultiPress guides you smoothly through the automated flow: margin calculation, order, order processing, ... 
The time savings generated by the basic MultiPress module should not be lost due to long delivery times. It's a question of putting things on the same level.
Short chain story on a large scale
"The award of the prestigious partner certification is a great honour for us and also an ideal opportunity to take advantage of new market opportunities," explains Karl Verbist. "This is an innovative way to bring distributors and customers closer together. It gives us the opportunity to showcase our products to large-format printers and sign companies. From a technical point of view, the standard connection went smoothly and everything was thoroughly tested beforehand, with mutual coordination and guidance. We kept control of our platform at all times", concludes the Market Manager Signs & Graphics.