by printmedianieuws.nl (original: https://www.printmedianieuws.nl/2020/04/dataline/)
Talking to Dirk Deroo and Robert Hartman from Dataline, it becomes immediately clear that the coronavirus crisis is having a substantial impact on virtually all employees, as well as the company's many thousands of customers, spread across 23 countries. Dataline has made all the necessary arrangements for remote working. Using zoom.us, they can tackle just about any challenge, including extensive online audits.
Dirk Deroo, CEO of Dataline, explains: "Of course, you can't cover everything 100% via videoconferencing. The emotion and non-verbal expressions in your eyes aren't always easy to see and so you can't always interpret them correctly. For an extensive implementation of our software, we sometimes need to train our customers intensively for 10–20 days, with a large part of that taking place on site. However, during this period, staffing levels are lower both here and at the customer sites. However, we see it as an opportunity to do various things, even if they have to be done remotely. Waiting around doing nothing just isn't an option.
Helping customers online as much as possible any way we can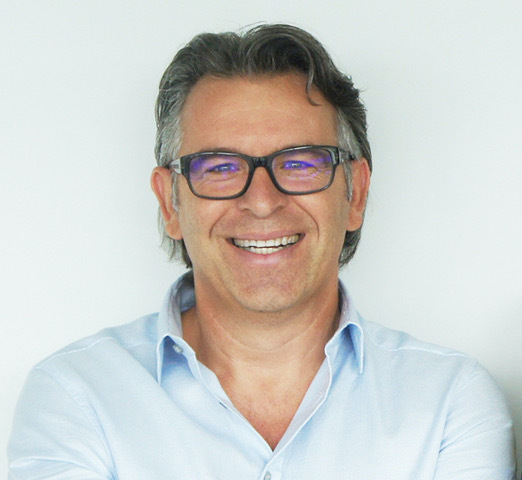 Deroo: "Of course, we have our existing customers and our prospects. We can serve them both with a thorough and now proven methodology, for updates of our software as well as completely new installations. With our 50 or so employees, we can't simply jump in the car or hop on a plane every time we need to give some substance or clarification to one of our approximately 80 projects per year. Over the past few years, we've developed a sophisticated piece of software that allows us to do our intake/update audits online. In this period we're in right now, that's a real godsend.
Hartman: "To ensure the customer chooses the right series of linked MultiPress modules that form a functioning whole, we've introduced an audit in which we carry out an extensive survey to make sure the customer gets real benefit from our software. This helps us gain an understanding of all the process steps in order to calculate the financially viable improvement the customer can make and guarantee that they achieve it."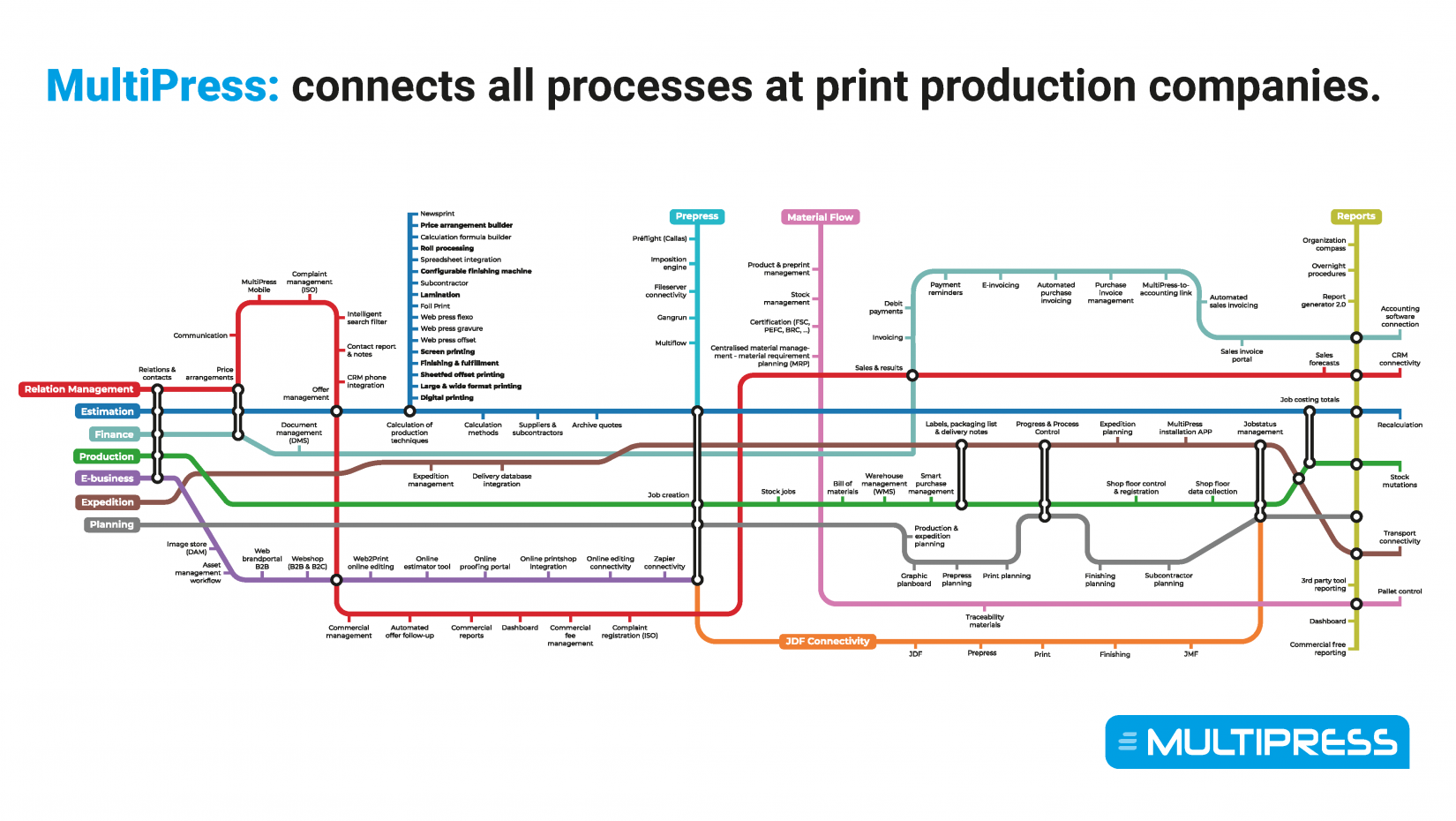 Deroo adds: "In the past, we did a lot of things that were largely prompted by subjective assumptions and weren't based on measurable, objective data. We spent three years developing the software for conducting audits, and the results from this include an objective opinion. This may indicate that you shouldn't do certain things or make a complete change at all. We want to look at the change management process in advance and find the right match between what we offer and what the customer needs."
Audits completely geared towards "change management", helping businesses discover whether they are up to the challenge.
With Drupa postponed, online tools prove invaluable
Dirk Deroo and Robert Hartman emphasise that the postponement will not have any impact on the subsequent rollout of our audit tool. "Of course, we would have demonstrated our audit tools extensively at Drupa 2020. But right now, during this particular period, we will offer two versions at a reduced cost. The extended version will take a day, in which we carry out a comprehensive scan of the participating companies and produce a 20-page report. A survey like this would normally take a day and cost 1600 euros, but we are now offering it at a heavily reduced rate. We're also offering 25 free audits to introduce our methodology. Businesses can get a report of around 4 pages, based on a 3-hour scan, containing a number of basic recommendations."
Hartman: "This period is an ideal time to take a good look at your business situation and we can offer an objective and independent analysis".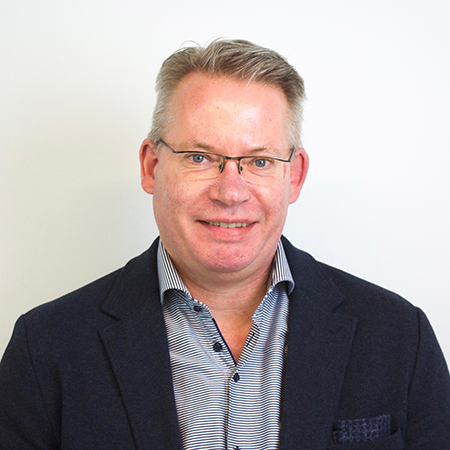 When you do a survey, do you take into account any links to other systems?" Hartman: "We certainly do, and sometimes we even recommend not purchasing certain modules from us because an existing set-up is working really well. We have our own check&repair routines as well as imposition. But there are also JDF links to third-party software, for example."
Deroo adds: "What's important is that the customer gets the greatest possible return from our workflow. Sometimes we fit completely with their requirements, sometimes only partially, and sometimes not at all. But if we give cast-iron guarantees as regards improving results, then we have to make the right choices between third-party solutions (which then become our partners) and existing solutions used by our customers. It has to be a 100% match."
The audit produces a blueprint for the whole business.
Deroo explains that it was actually triggered by the growth throughout Europe. Dataline is active in 23 countries and it became clear that not every visit could be made by plane. This would call for enormous investment, while the likelihood of success was never known beforehand. Deroo: "Our consultants all had their own way of recording discussions. We've changed that drastically and now we can compare standard values with one another. This makes the results of an audit more reliable. Of course, this is all done in strict confidence."
Dataline is looking for consultants, who will be trained as "certified auditors". 
"Does it work that way for existing customers too?" Hartman: "Absolutely. We now gain much better insight into whether an upgrade or expansion works fully, or whether the training completely matches the objectives and/or the support throughout the process is optimal. This aspect plays a particularly important role, and everyone gets involved and feels connected to the objectives." During this coming period, Dataline aims to carry out 50% of its audits for existing customers and 50% for prospects.
In the short term, Dataline is also offering free upgrades of existing MultiPress implementations and training, as well as various discounts on audits and other training. Ask about the possibilities.