Rik Maenhout strengthens the MultiPress ERP software team
Wed, 04/15/2020 - 17:02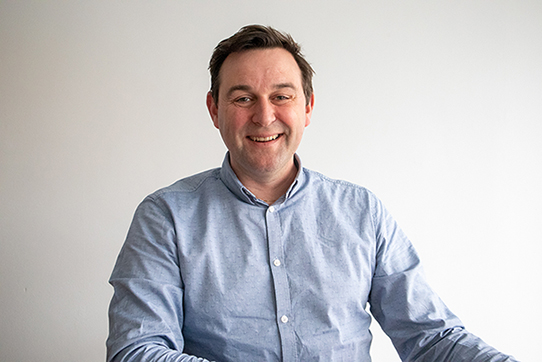 Brugge, 14 april 2020 - Dataline, the market leader in ERP/MIS solutions for graphics production companies, has announced that Rik Maenhout has joined the company as of April 2020. He becomes Project Manager MultiPress for both Belgian and international operations.
Because Dataline is already thinking about how to continue its growth in the post-Corona era, the ambitious firm from Bruges is strengthening its existing team. Rik Maenhout will assist with the ongoing implementation of both national and international MultiPress projects. Rik is a familiar face in the graphics industry. With more than 25 years of experience, he is a truly results-oriented team player and a real hands-on expert in MultiPress.  With a bachelor's degree in Graphical Techniques from Higro/Artevelde, he began his career at Crea Print Group and Die Keure with roles including team leader, project manager and supply chain officer.
Dirk Deroo, ceo of Dataline, comments: "MultiPress is still experiencing extraordinary growth both in Belgium and abroad. So Rik Maenhout's arrival at Dataline is extremely welcome. With Rik's extensive knowledge and experience of workflow reorganisation, MultiPress implementations and inventory management optimisations, Rik is the ideal person to help support newcomers as well as experienced professionals in MultiPress".