DWCPRINT
The digital printer who can do everything!
Seamless integration of MultiPress with Magento webshop ensures 100% automatic order processing
DWCPRINT from Groningen was quick off the mark when online business was concerned. Their webshop is a fine example of modern management. But with 70% of its business done via the webshop and 30% done manually, DWCPRINT got stuck in administrative mud. What to think of the complete manual administration and follow-up via Excel. Also, automatic imposition was carried out via Switch and the accounts were kept via Exact. To safeguard further growth and the well-known DWC service, full administrative integration of the webshop was required. 
No more manual intervention!
DWCPRINT's goal was to implement an MIS/ERP system and then link all business processes to it. The main objective was to guide all online orders directly into this specific system. For this purpose, the online print shop started with the construction of Magento webshop, an Adobe product. This was then integrated with the MultiPress e-calculator in cooperation with the certified web partner X-Interactive. The result is an online order system that requires virtually no manual intervention!
Martijn ten Pas, director-owner of DWCPRINT: "It is very important for an online print provider to be able to manage all data from one place. It's fast and efficient and saves time and above all money."
From self-built system to 100% fully automated integration
Before the company joined forces with MultiPress in 2018 - after Fespa - they had a self-built system. But because the future possibilities were too limited with that, they started to look for alternatives. First, a brand new webshop was developed, to which MultiPress could then seamlessly connect. Now all the orders go directly to MultiPress, where they are processed. A stable solution, as it turned out because, in just over one month, the company had reached +/- 1,000,000 calculations!
The most important thing for DWCPRINT is that an online order goes to the production department fully automatically, without manual intervention of an order supervisor. Payment is also completed and processed correctly, the invoice is generated automatically and, if necessary, stock is reserved.
Martijn: "On the customer side, too, everything runs fully automatically now. After uploading the files, the customer sees the file check. After checking and accepting, the imposition is made, also without intervention. At the same time, the order form is prepared and automatically sent to the Kodak Nexpress for printing using the JDF link."
MultiPress Dashboards
Thanks to the thinking of Dataline, DWCPRINT also implemented one of the newer features of MultiPress: Dashboards. A more than welcome addition to the business processes of this online printing company! Inherent to the business model of DWCPRINT, planning is often very difficult, because a customer orders today and wants it, in 80% of the cases, shipped the same day. And that is exactly why the MultiPress Dashboards are so handy. They show in real time how many orders are still open, how many sheets still need to be produced and how many shipments need to be sent out today. In short, the current workload at any moment of the day. This way, a company has full grip on and insight into what is still going on.
Martijn: "Dataline is a partner you can trust to think along with your own specific situation. We will certainly develop some more web-to-print business models with MultiPress!"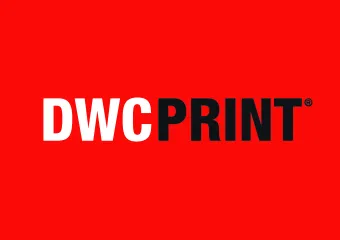 Company details
DWCPRINT is a modern digital printing company that produces a wide range of printed materials. The company has grown exponentially in its fourteen years of existence. Especially through a very successful webshop that handles more than 70% of their orders. They have an exceptionally wide range of products and try to produce as much as possible in-house. MultiPress takes care of all the necessary connections.
Related links