From an offset printing company to an ambitious graphical group
Daddy Kate is a fast-growing offset and large format printing company. Since the arrival of the second generation, the Brussels-based company has grown in both depth and width. More than ever, Daddy Kate relies on powerful and flexible support for both their administration and production. Since 2009, they find this support in MultiPress, the MIS/ERP software of Dataline. Heidi Claes, Support Manager, and Bert Leemans, MIS & Sales Manager, explain how they use the extensive package of modules to always achieve a successful result.
An offline printing company with an online philosophy
"We try to offer our customers what they ask for very quickly, from price to production and delivery", says Heidi Claes, Support Manager. To be flexible and respond quickly to customers, the Daddy Kate team rely on MultiPress Check & Repair on the one hand and clear planning on the other. With Callas Preflight (Check & Repair), the PDF files delivered by the customer are checked at an early stage and compared with the order data. In this way, Daddy Kate's order managers intervene early, which saves time, costs and errors. The planning in MultiPress allows the team to keep the daily overview per printing machine.
MultiPress Campaign Converter is golden
An important segment at Daddy Kate is the retail market. Extensive orders, in which the employees put together retail packages with point-of-sale material, are an everyday occurrence. With the Campaign Converter of MultiPress, these extensive shop packages are created in just a few clicks. Daddy Kate's clients typically provide Excel files that contain a list of products and a distribution list. The products are automatically processed in MultiPress. This integration gives both the client and the Daddy Kate team much more flexibility in ordering and processing these orders. In addition, the distribution lists are directly registered in the dispatch planning of MultiPress. Next to the administration, the production of these orders also run smoothly.
Controlling orders with the Control Cockpit
The order managers at Daddy Kate follow up on a hundred orders a day, which are often very diverse. Thanks to the Control Cockpit of MultiPress, the order managers can guarantee a smooth production process at an early stage. This not only saves costs and time but also avoids mistakes. The workflow of the operators in production is improved thanks to MultiPress. With the web registration module, they can easily see the status of planned orders, with the order number, description, production flow, etc. A complete "paperless flow", as Sales Manager Bert Leemans calls it.
All last-minute data available everywhere
With three branches in France, it is important to share clear information. The goal of the paperless flow at Daddy Kate is to make all last-minute information available to everyone in one central database, and that's where MultiPress shows its unique power to centralise all information from all branches.
MultiPress grows along with your company
Over the years, Daddy Kate has grown from an offset printing company to a one-stop shop. A dynamic and constantly evolving printing company like Daddy Kate is therefore happy to count on the abilities of MultiPress. Bert Leemans concludes, "Daddy Kate is constantly changing. This means that we have to adapt our software continuously and we appreciate the fact that Dataline follows us and supports us."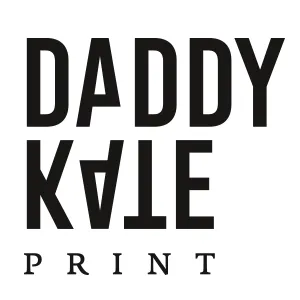 Company details
Since being founded in 1978, Daddy Kate has grown into an impressive one-stop shop where you can go for all your printing needs. With offset, large format, digital print and finishing in their range, they can provide a variety of printing services to prestigious customers such as Delhaize, Proximus and Coca Cola.
Related links