MultiPress for screen, tampon and foil printers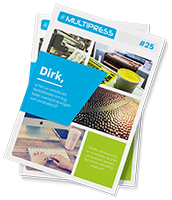 MultiPress Magazine, only for screen, tampon and foil printers with ambition
MultiPress for screen, pad and foil printers
Numerous happy users from Belgium, the Netherlands and Luxembourg prove on a daily basis that MultiPress best fits the administrative needs of a screen, pad and foil printing business. Estimating the costs of a job in your sector is not an easy task. Luckily our software can help you with this. MultiPress calculates your ink consumption and finishing activities very accurately for a wide range of supports!
Learn how companies in your sector deploy the application's other user-friendly features. These include relationship management, planning, delivery, invoicing and stock management which all seamlessly work together.
Calculation for screen, tampon and foil printers
Research has shown that most printing businesses draw up a quotation beforehand for 93% of all orders. It goes without saying that the calculation module needs to be powerful, simple and fast. And being faster than MultiPress is impossible. One push on the button suffices to start the calculation and to prepare the quotation letter for printing, emailing or forwarding. MultiPress always opts for the most cost-effective combination and the most advantageous production cost.
Workflower
One way to reduce the printing costs is to combine jobs. Fed by Workflower's smart technology, the MultiPress combination module always provides the best solution to combine several orders on one printing sheet in no time. The proposed division can be adjusted by means of 'drag & drop'.  A (provisional) printing order will be created to schedule the combination.  The combined price will then be divided between the different printing items based on the surface area occupied by these items.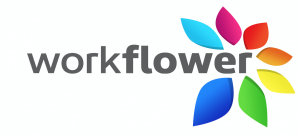 Creditsafe
By providing reliable information about any company in the world, Creditsafe supports large or small businesses in optimizing their commercial activities and minimizing their credit risks. Over 200.000 users and 90.000 customers worldwide trust our information for the 450.000 business decisions taken on a daily basis. With over 240 million business reports online and instantly available across more than 70 countries, Creditsafe is the most used supplier of business information.

Business Software for other segments